Ahh, summer is almost here and I'm super excited to go traveling. I'm also planning to take a few college courses online so this should be fun.
 Clothes

Depending on how long your trip is, pack accordingly. If it's a shorter trip feel  bring an outfit for every day, plus two more outfits just in case. If your trip is about a month or more, try to pack things like a plain white tee and a bunch of basic pieces so you can layer and change your look more often without having to take too many things.

Make sure to consider where you're going and take a look at the average weather temperatures.

MAKE SURE TO ROLL YOUR CLOTHES TO SAVE SPACE. I've tried this so many times. If I fold my clothes and put it in a bag/luggage then do it all again, but this time by rolling, I can fix at least 5 or 7 more clothing pieces.
Put your shoes in shower caps to prevent your clothes from getting dirty.
If you have lighter clothes or really any clothes with sequins and stuff, turn it inside out to prevent it from getting dirty and your sequins from falling out

Toiletries // Essentials

Even if you don't think you'll be on your period, bring a few pads just in case because it's better to be safe than sorry. Personally, I've started using Menstrual cups and they're so convenient.
Put your toothbrush and paste into a ziploc and keep it in your carry on.

Make sure to also bring these:

Lotion
Shampoo/conditioner
Your hair brush
Deodorant
DRY SHAMPOO (WILL SAVE YOUR LIFE)

MAKE SURE IF YOU TAKE A LIQUID LIKE PRODUCT, get some plastic wrap, unscrew the bottle, cover the top and screw the top back on to prevent leakage.

Electronics

Definitely buy a Power Pack, it's so helpful.
If you have a camera that requires batteries, bring some extra batteries along.
Remember to bring all your chargers. DO NOT FORGET.

Accessories

Put all your stud earring onto buttons
String your necklaces through straps to prevent getting tangles

MAKE A LIST or take a picture of everything you pack

This is really helpful so you don't forget anything when you're coming back.
Take a carry-on bag and try not to take a heavy purse or else you'll dread it. Try to find a medium-sized bag with wheels like this one: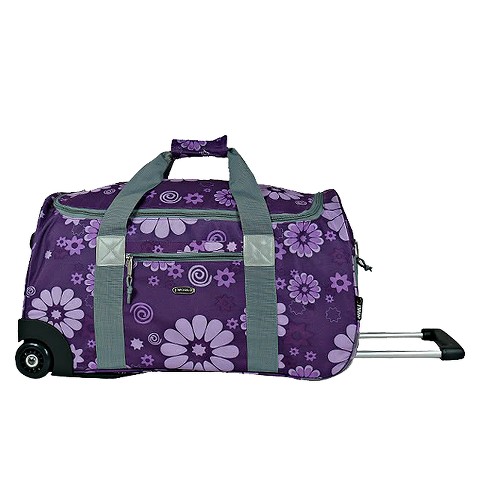 In there, pack things like:
A cardigan
Small head pillow
Small blanket/throw/quilt
Snacks
A few books
Your chargers
Your laptop
Your "beauty bag" of things like deodorant, lotion, things you use day to day, etc.
If you do carry a purse, keep these in it:
Gum (helps your ear pop on the plane to help get rid of discomfort)
A digital camera (If you have a DSLR put it in your carry-on
A water bottle that has good structure (I always buy a Vitamin Water before I travel because I know it won't get a dent easily or break) [Don't take a reusable one because you might lose it]

After you go through security you can buy any drinks or food and bring it onto the plane but if you bring it before security, they won't let you in.

You can also take empty water bottle through security and fill it up later.

Money
Hand Sanitizer
Smaller snacks
Your cell phone/iPod
Hair ties
Pen/Paper/A notebook
MAKE SURE IF YOU TAKE ANY LIQUID-LIKE THINGS IN YOUR CARRY ON IT'S NOT OVER 3 OZ. Also do the plastic trick from above. Anything more than 3 oz must be put in your luggage.
Hope this helped.